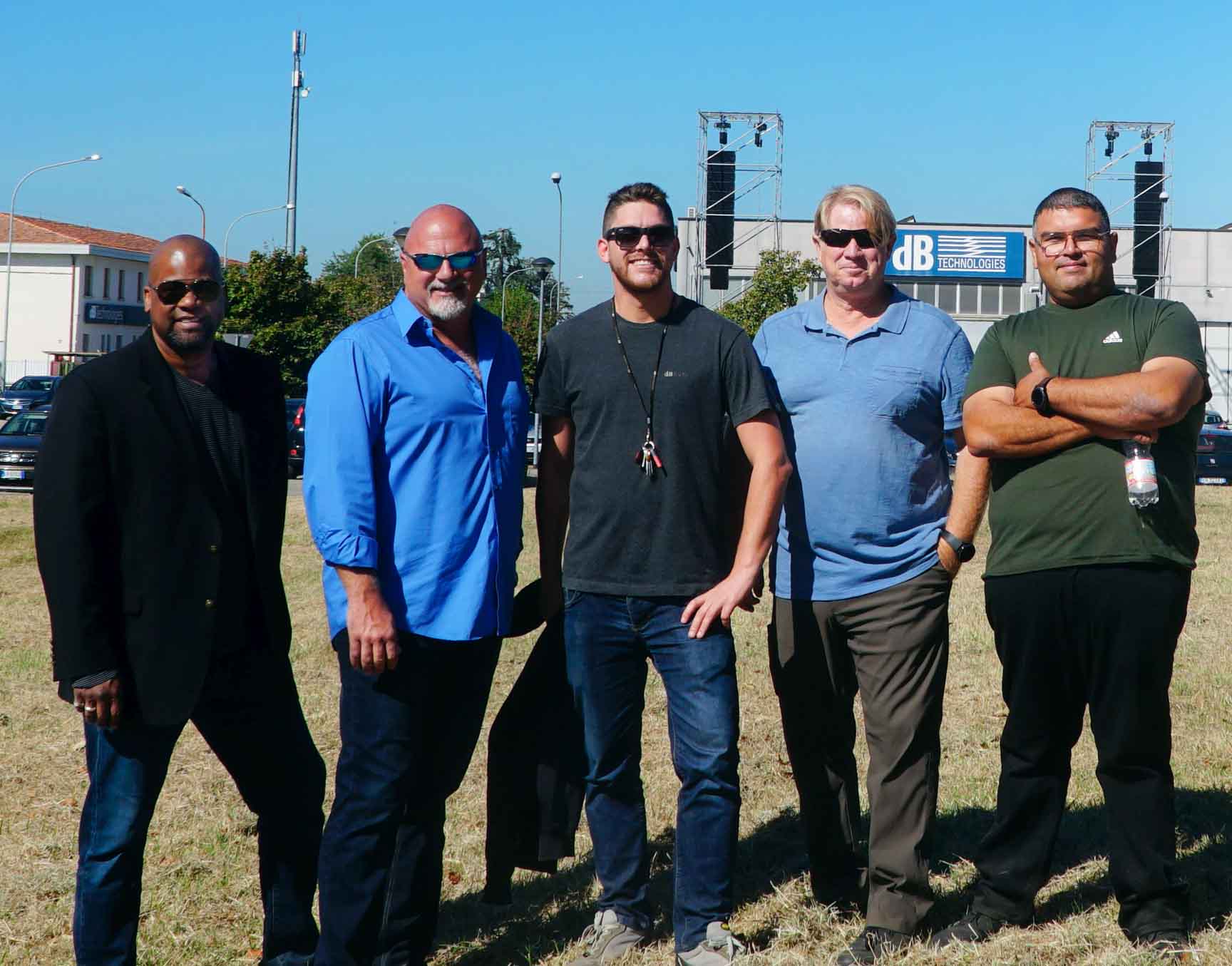 They work closely with American Music & Sound, coordinated by National Sales Manager Colin Studybaker, and their contribution to the expansion of dBTechnologies in the US pro audio market has been fundamental in the last few years. For this reason, dBTechnologies named them "Best US Reps" and invited them to spend some days in Italy.
Steve Taylor, sales representative for the Mid-Atlantic area from Music Pro! Marketing, together with Steve Mcneil and Ruben Santacruz, sales representatives from Southern California and Las Vegas-based MacWestGroup, enjoyed their Italian holiday visiting idyllic destinations such as Florence, Venice, Rome, Naples and, last but not least, spent a couple of days at the dBTechnologies Headquarters in Bologna.
"I've been here once before and the expansion is impressive. Test and Demo facilities have modernized and they are extensive." says Steve McNeil.
"The guys at dBTechnologies do a very good job of showing the factory through their website and social media so it's quite what I expected, but larger!" Steve Taylor recalled enthusiastically. "There's this friendly family atmosphere but you can also feel constant innovation and improvement. It's very impressive"
During their factory tour, the reps took the opportunity to get a sneak preview of the new VIO L212 line array system, which will have its official US launch at the LDI Show in Las Vegas on October 19-20.
"During the VIO L212 demo, we were taking measurements at a distance of 40, 60, 80, and 100 meters and we have seen incredibly high SPL numbers. The system delivers a very clear and smooth reproduction of the midrange band and, with the addition of VIO S218 subs, you get an amazing transition between frequency responses," says Taylor, backed by McNeil. "You get a high-quality sound performance combined with many other advantages such as a lighter box compared to other systems of the same kind. You can do more with fewer boxes, which means lower transport and storage costs. With VIO, a production company will have a high return on their investments so they will earn back their investment faster than they might with other systems, without sacrificing any quality. In fact, improving in quality!"